Recital by pianist Ivan Perković organized by HKD "Napredak"
Saturday, June 25, 2022 - 16:30
As part of the rich program by which the Croatian Cultural Society "Napredak" celebrates 120 years of existence and celebrates the jubilee of its humanitarian mission, on 27 June 2022, at 19.30 in the Armed Forces of BiH Hall, there will be a recital by one of Napredak's former scholars, Ivan Perković. This multi-award winning pianist, alumnus of the Music Academy of the University of Sarajevo, music pedagogue and initiator of numerous cultural initiatives, will perform a stylistically diverse repertoire that will include works by D. Scarlatti, W. A. ​​Mozart, C. Debussy, S. Prokofiev, F. Liszt and O. Messiaena.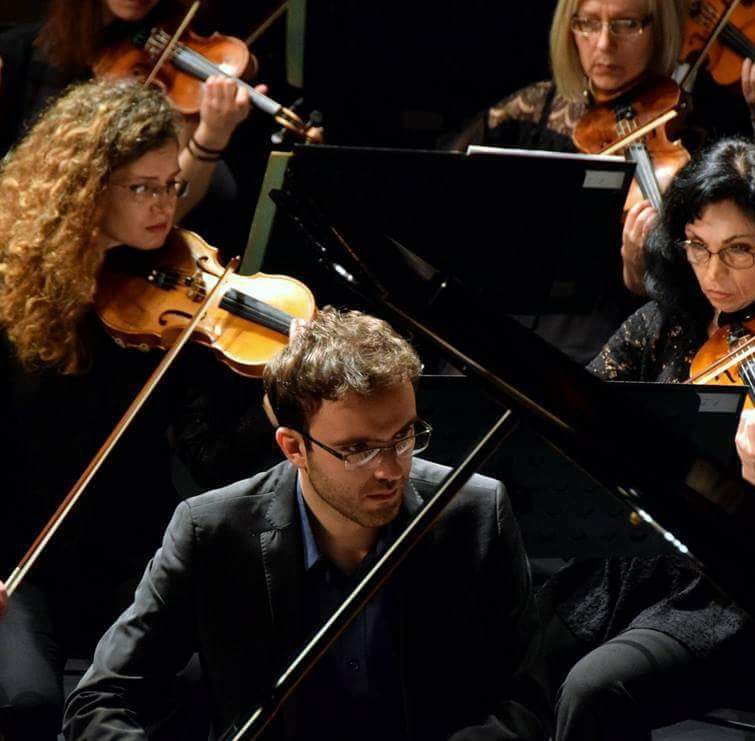 Ivan Perković (1995, Sarajevo) graduated and obtained his master's degree at the Music Academy of the University of Sarajevo in the class of Prof. Nihada Krečo. Ivan Perković is recipient of UNSA Award "Golden Badge" of the University of Sarajevo and named the best student of the first cycle of studies at the UNSA Music Academy, and was awarded the Dean's Award for success and contribution to the work of this institution.
He is an active member of the Youth Network of BiH, the Interreligious Council of Bosnia and Herzegovina, and participates in many projects that focus on youth, security and peace within UNFPA, UNDP, UNMIK, RYCO, the British Embassy, Hungarian embassies, etc.
Admission to the concert is free.