What is Staff Week?
International Staff Training Week (short: Staff week) is a five-day event organised by a higher education institution (representative offices for international relations/cooperation) which includes seminars, workshops, presentations and active participation of domestic experts and international partners. In addition, the designed program with a focus on the processes of internationalisation of the university includes social and cultural activities and tastings of local culinary products. This is an opportunity to present and connect partners, faculty, students and officials at the offices for International Cooperation.
Staff Week at the University of Sarajevo
The International Relations Office of the University of Sarajevo started this activity in 2017 as a "pilot activity" within the Erasmus + project for capacity building of Strengthening Internationalisation in B&H higher education – STINT. Our goal is to get to know each other and connect staff who actively participate in implementing incoming and outgoing mobility and international projects through joint sessions where the advantages and disadvantages are presented and try to solve possible problems.
The International Relations Office organises two International Staff Training Weeks during the year, in May and in October. 
Upcoming:
The 8th Staff Week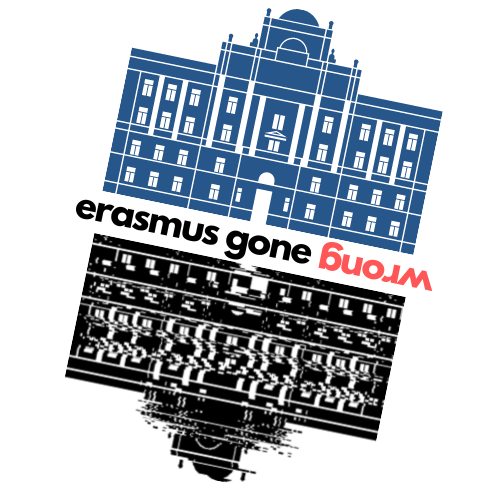 Dates: 24-28 October 2022

Agenda (draft version) - The theme of this event is "Erasmus gone wrong". During that 5-days-event we will go through all challenges, situations and problems that we face with Erasmus mobilities, share stories and testimonials and learn from each other experiences that could help solve our future possible problematic situations. Aside from seminars and workshops, all participants automatically participate in the 12th Scholarship Fair. This is an additional event that our Office organises, where you will have an opportunity to promote your institution directly to students and staff members, not only from the UNSA, but from other higher education institutions in Sarajevo and Bosnia and Herzegovina. You can check all planned activities in the draft of the agenda attached.

For whom is this event intended to? The 8th Staff Week aims to host Erasmus coordinators and/or International Relations officers who are directly involved in implementing Erasmus+ mobilities (KA103/131/107/171), both incoming and/or outgoing mobilities of students and staff. Your stories, experience and interest to share will make this a valuable event for all participants, as we would like to have each participant involved in the discussion. 

Partner's presentation - To creatively use the time and avoid long presentations of partner institutions during this staff week, we will organise a poster promotion for each participating institution. The participant's task will be to create an A3 format poster and send it to us before the given deadline (before the arrival in Sarajevo). The poster should represent the story about the institution you are coming from. Aside from obvious information (name, no. of students, no. staff, internationalisation, etc.), we would like to see an uniqe thing(s)/activities you do for Erasmus+ promotion (in words, graphs, pictures). Be creative. We want to learn your best practices and see how they can also apply to our everyday work.

CLICK HERE FOR REGISTRATION (opened until 29 September) - although we would like to host all applicants (like we did with 64 participants during last 7th Staff Week), please remember that this time places are limited (to implement the event effectively). As soon as you register, you will receive the response and further instructions (we will use the first comes-first serves method and close the registration when places are filled). 
Working language: English 
---
Previous:
The 7th Staff Week
The 6th Staff Week
The International Relations Office has organised the 6th Staff Week held from 11-15 October 2021 at the University of Sarajevo. More…
The 5th Staff Week
The International Relations Office organised the 5th International Staff Training Week called "Open Up" for professional training of our partners who have the "Covid19-green-light" to travel to Bosnia and Herzegovina. More…
The 4th Staff Week
The fourth week of staff training ("Erasmus + Zoom week") was organised to mark Erasmus Day (from 11 to 17 October 2020 – https://www.erasmusdays.eu/). Due to the coronavirus pandemic, it was organised online. More …
The 3rd Staff Week
From 14 to 18 October 2019, the Third International Staff Training Week was held, which focused on the university's internationalisation processes. More…
The 2nd Staff Week
The training week is intended for those responsible for implementing international cooperation at a higher education institution. The Second Week of Training topic was "The Bridge of Internationalisation between the European Union and the Western Balkans". More…
The 1st Staff Week
The first week of staff training was held in October 2017, where we involved several European partners in the activities of our Office (Scholarship Fair, orientation program for international students, visits to other partners in BiH). The week resulted from UNSA's involvement in the Erasmus+ Capacity Building project STINT, where we had to define and implement four pilot activities (including staff week). After implementing the pilot activity, we concluded that our Office could respond to the internationalisation needs and continue to be more active in organising this activity.