13TH SCHOLARSHIP FAIR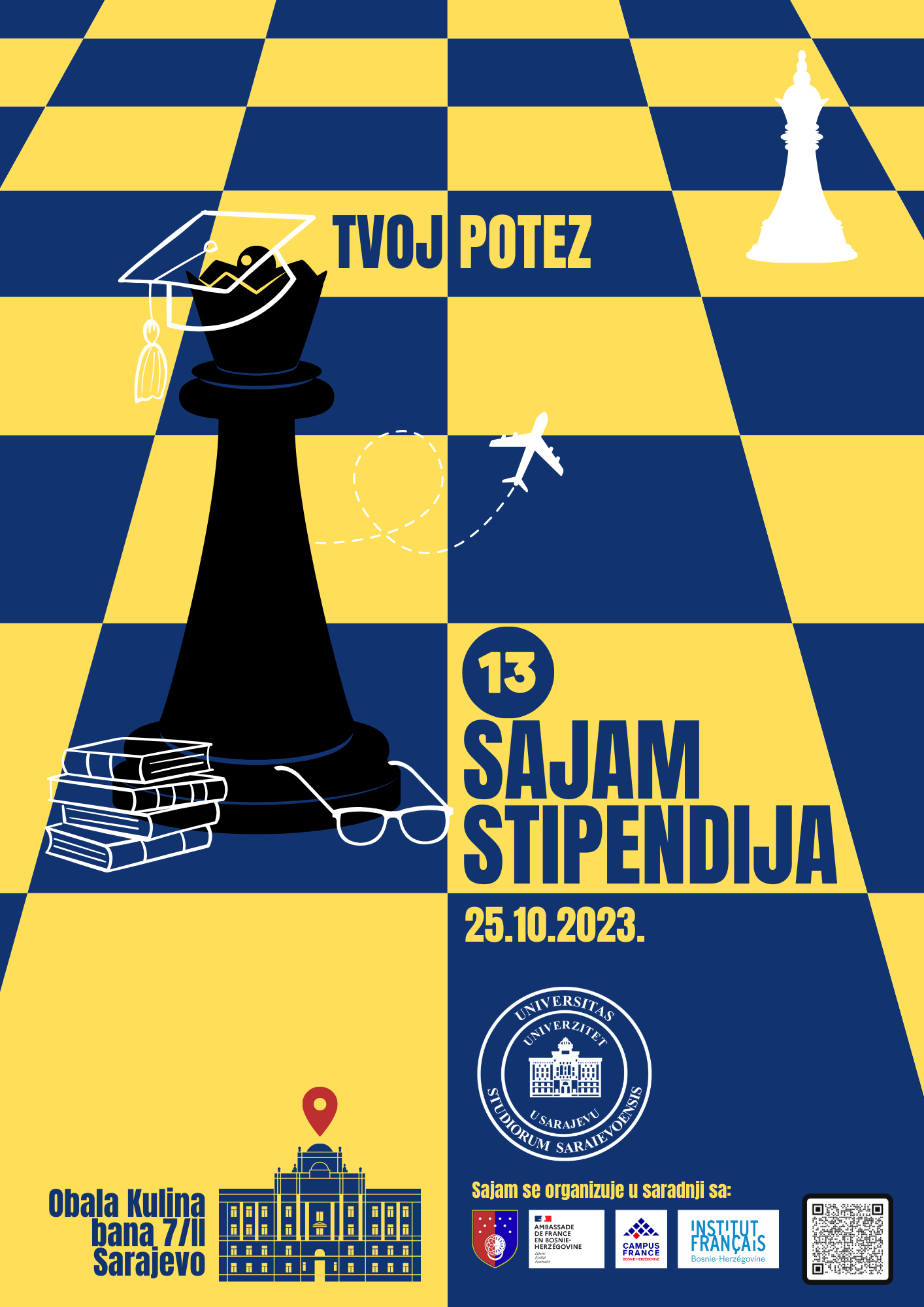 Date of the event: 25 October 2023
Place of the event: University of Sarajevo (Rectorate)
---
What is a Scholarship Fair?
In 2010, the International Relations Office of the University of Sarajevo started a unique project to promote scholarships for studying and professional development in Bosnia and Herzegovina or abroad. The Scholarship Fair invites various local and international institutions (governmental and non-governmental organizations, diplomatic and consular missions, centres of civil initiatives, local communities, foreign institutions, cultural centres, higher education institutions and others) that represent various forms of financial support (scholarships, one-time financial support, loans, etc.) to our citizens to study in Bosnia and Herzegovina and/or abroad. Since 2017, the Scholarship Fair has become part of the International Staff Training Week agenda organized by the International Relations Office to promote the internationalization of universities, enrich existing and enter into new partnerships.
Who is this Scholarship Fair intended for?
Information provided at the Scholarship Fair is intended to students, teaching, scientific, research and non-teaching staff, as well as those (not currently enrolled or employed at any higher education institution) who want to continue their education or further education abroad. The visitors to the Fair are high school students, undergraduate, postgraduate and doctoral students, and all others who need scholarships for continuous professional development and lifelong learning.
Previous events:
1 Scholarship fair 2010